Toothpick Lotus Cotton Bud Stick Swab Makeup Storage Box Holder Bud Container Cup Decor Green 84x84x81mm - intl giá chỉ 72.000 ₫
100% brand new and high quality!
Especially designed to reckon the form of a lotus leisurely rest on the rock, the lotus cotton bud holder is hygienic as well as being chic which could be decoratively placed on the dressing table, in the bathroom, etc.
It would perch out as if they are the pollen of the lotus for a fresh touch since the cotton bud inside.
Both decorative and functional, this holder will add more style to your home.
Giới thiệu Toothpick Lotus Cotton Bud Stick Swab Makeup Storage Box Holder Bud Container Cup Decor Green 84x84x81mm - intl
Features:
100% brand new and high quality!
Especially designed to reckon the form of a lotus leisurely rest on the rock, the lotus cotton bud holder is hygienic as well as being chic which could be decoratively placed on the dressing table, in the bathroom, etc.
It would perch out as if they are the pollen of the lotus for a fresh touch since the cotton bud inside.
Both decorative and functional, this holder will add more style to your home.
Environmental friendly, 100% made from recyclable materials
Toothpicks and cotton bud are not included.
Specifications:
Material: Plastic
Color: Black, White, Pink, Green
Size: S:65mm x 65mm x 60mm L:84x84x81mm
Package included:
1 x Cotton Bud Holder (The lid is not included)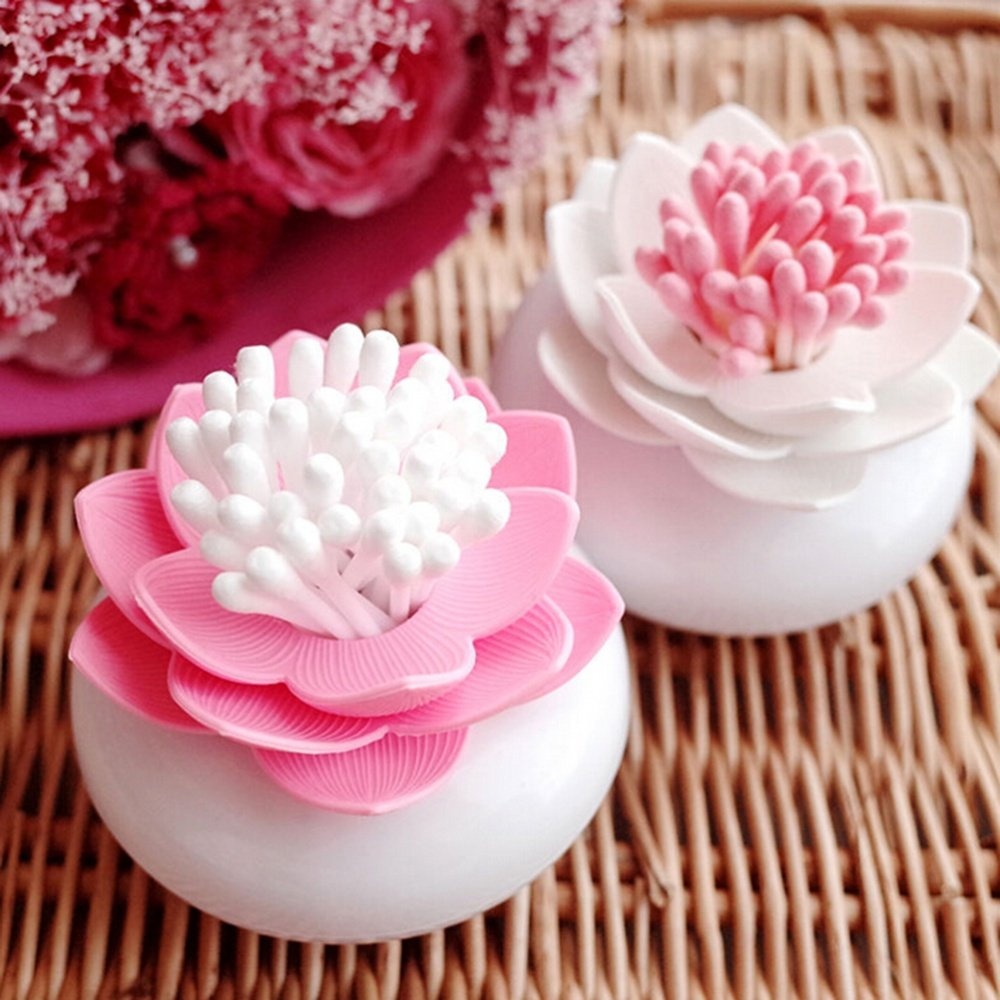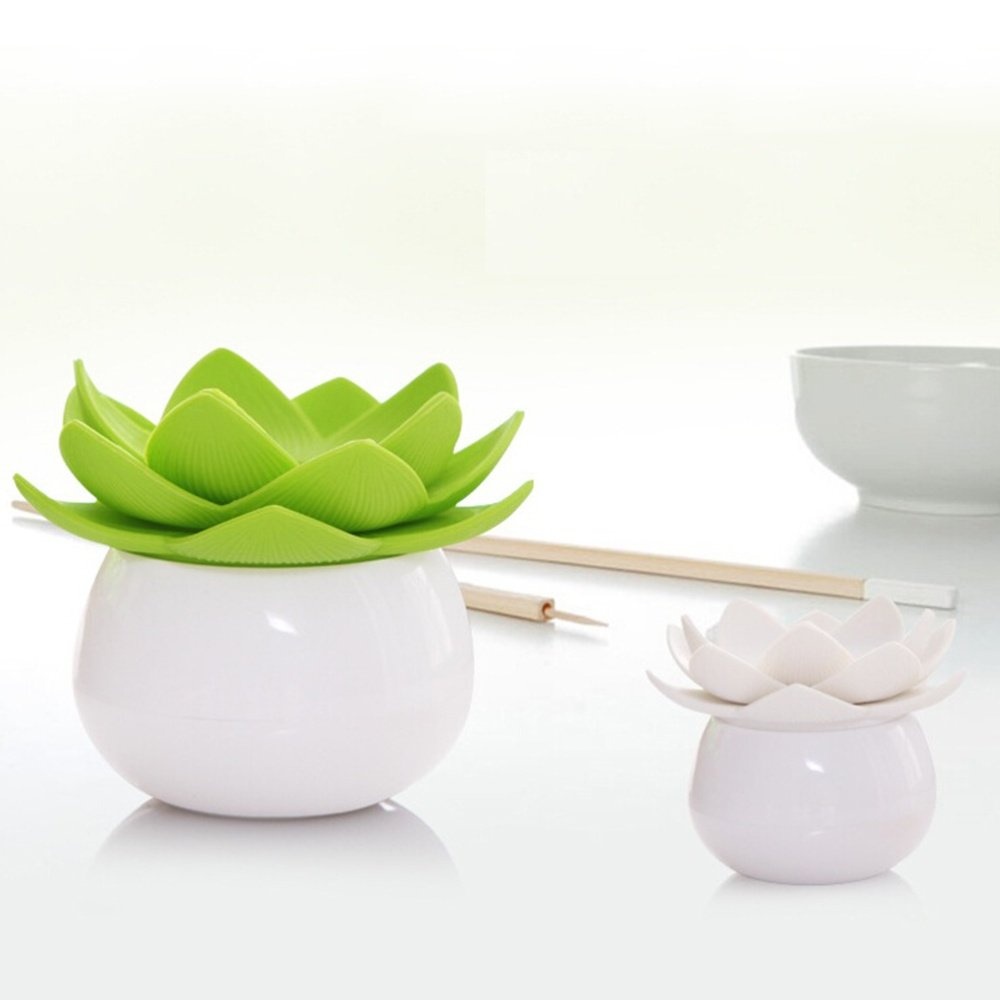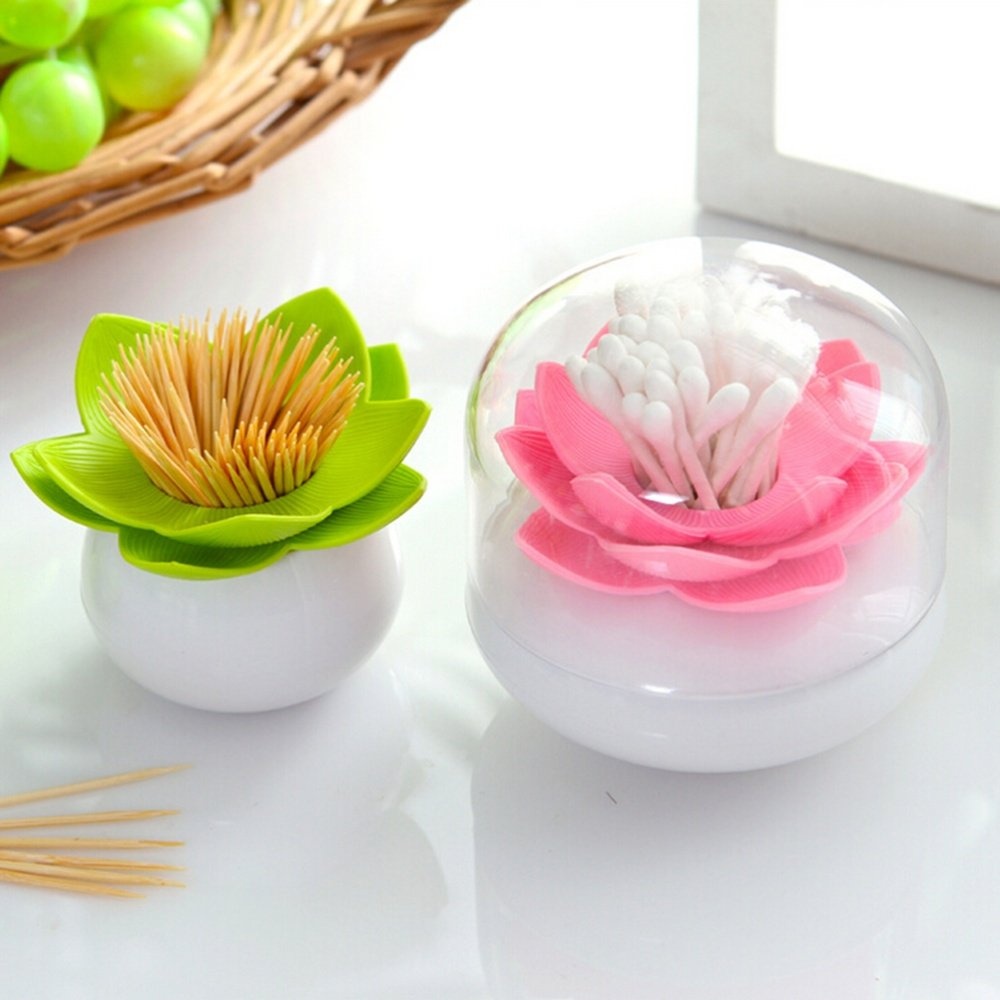 Đặc tính sản phẩm
Thương hiệu : Not Specified
SKU : 206552028_VNAMZ-256966552
Mẫu mã : [email protected]#Fashionday
Loại bảo hành : No Warranty